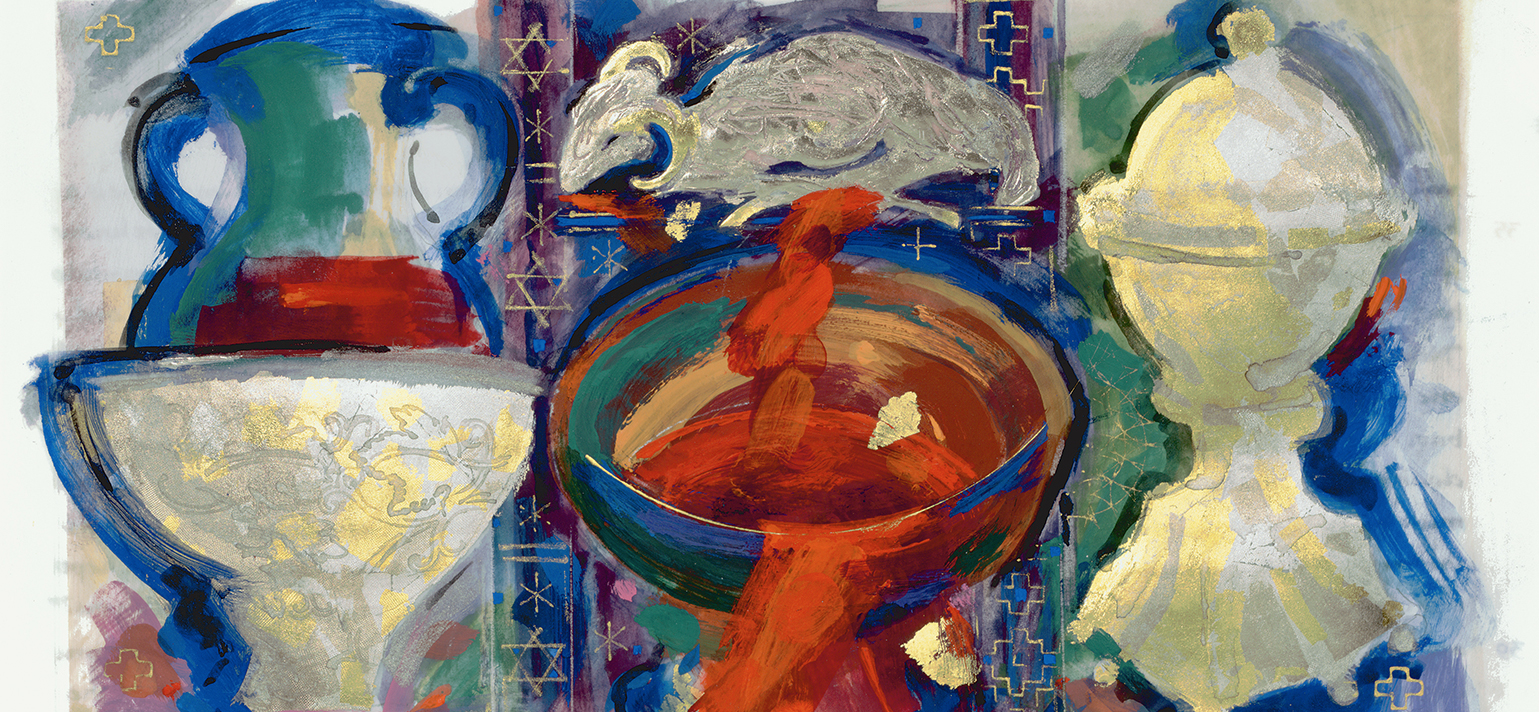 Seeing the Word
The Seeing the Word project provides people with an opportunity to pray with the Illuminated Word of The Saint John's Bible - the first illuminated Scripture commissioned by a Benedictine Abbey in more than five hundred years. This practice of praying with visual images is called visio divina or divine seeing. It is adapted from the sixth-century Benedictine practice of Bible reading called lectio divina.

The project provides resources for all those engaged in Scripture study, catechesis, and homiletics and all other servants of the Word of God. The power of the Illuminated Word, seen with the eyes of faith, carries the possibility of evangelization and igniting people's imagination with spiritual, theological, and artistic wisdom.
From Seeing the Word
Facilitators
Directors of the Pastoral Offices within the Diocese of Hamilton and others are able to facilitate Seeing the Word in parishes and institutions throughout the Diocese of Hamilton. Please contact us if you are interested.
Training is offered periodically throughout the Diocese of Hamilton for parish and institution leaders.
Participate in a Seeing the Word
A listing of Seeing the Word sessions open to the public is available.